Officials: Sporadic Shortages Of Jet Fuel For Firefighter Aircraft Isn't A Widespread Problem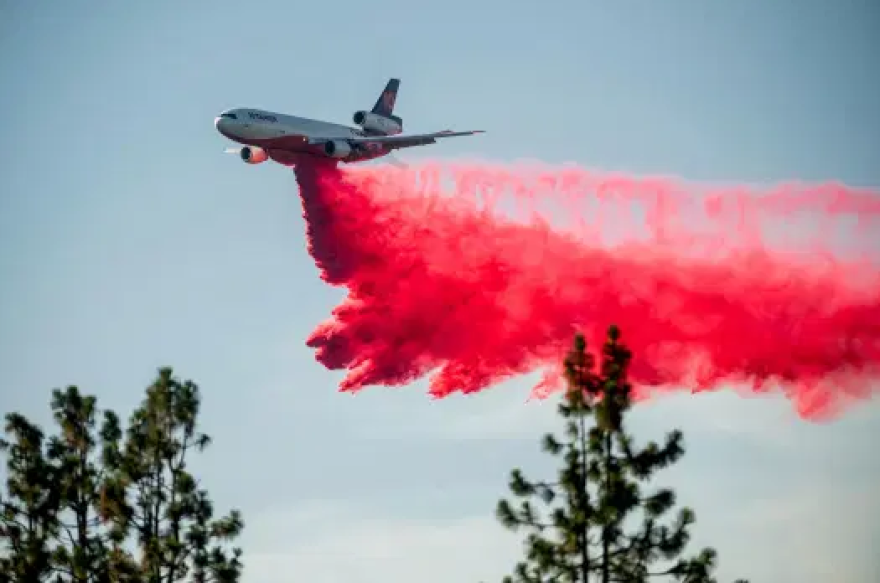 Airport officials in some western states are concerned sporadic fuel shortages may hamper aerial firefighting operations. Planes and helicopters are critical in fighting wildfires raging across the West. Fire managers, however, say the problem is not widespread…or new. KNAU's Melissa Sevigny reports.
Demand for jet fuel dropped sharply due to the pandemic and the supply chains haven't fully recovered, according to data from the U.S. Energy Information Adminstration. That's led to concerns among some contractors who supply fuel to smaller airports in fire-prone areas of the West.
Jessica Gardetto, of National Interagency Fire Center based in Boise, Idaho, says, "It's always tricky for these smaller airports because they don't really know how much jet fuel they're going to need because it's all contingent on fire activity."
Reserves can dwindle quickly if numerous wildfires spring up in the same area, something increasingly likely with drier, warmer weather in the West. But Gardetto says fire officials are able to quickly remedy fuel shortages by bringing in fresh supplies or diverting aircraft to nearby locations.