Arizona Universities Study Vaccine Hesitancy Among Latinx Communities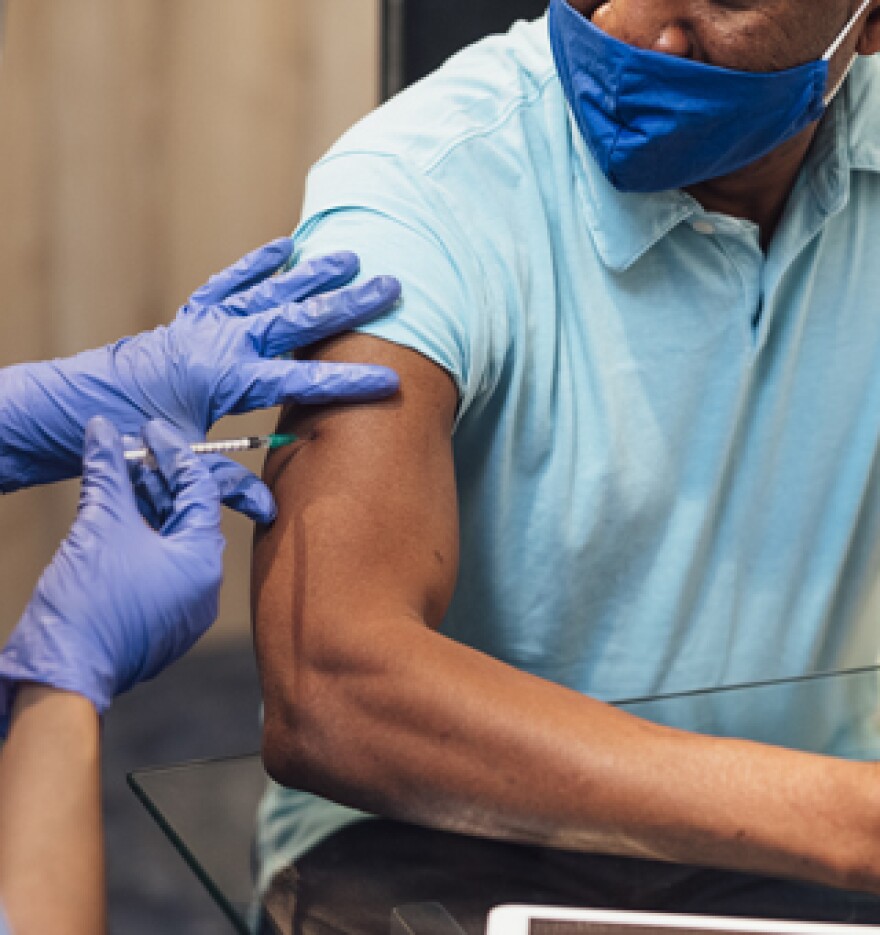 More than three and a half million people have received a dose of the COVID-19 vaccine in Arizona, but only sixteen percent of those are Hispanic or Latino, even though that group is a third of the state's population. KNAU's Melissa Sevigny reports on a research study being conducted by the three state universities to investigate the lagging numbers.
Surveys and focus groups with community health workers in Latinx communities revealed access problems to the vaccine, such as not having the technology to make an appointment or transportation to get to a clinic. But the researchers also found widespread misinformation.
Dulce Jiménez, a researcher at Northern Arizona University, says, "It's coming from everywhere, it's on the media in general, it's on social media, it's from relatives and friends and their social networks." Hesitations and fears came from misconceptions about how the vaccine was manufactured, its side effects, even the size of the needle.
Researcher Omar Gomez says no amount of advertising or incentives will overcome this kind of hesitancy…. What's needed are more health workers embedded in Latino communities and equipped with accurate information. He says, "Community health workers, what they do is they already have that established trust, they belong to those communities, they have similar experiences. What they're doing is illustrating that same exact information but in a more understandable way and from a more trustworthy way."
This research is part of a partnership between all three state universities and the Mayo Clinic in Scottsdale, called the Community Engagement Alliance Against COVID-19 Disparities. Learn more about the findings here: https://nau.edu/wp-content/uploads/sites/160/AZ-CEAL_CHW-Focus-Groups-Results.pdf