Gila Wildfire Grows to Become NM's Largest in History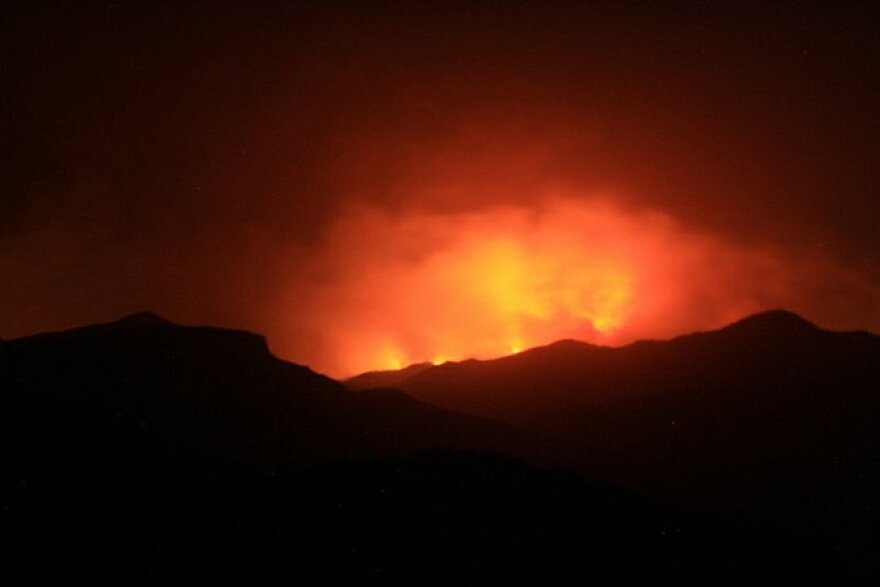 The massive wildfire raging out of control in southwestern New Mexico is now the largest in the state's history and is zero percent contained. Prolonged drought and near record low humidities are complicating fire-fighting efforts.
The Whitewater Baldy Complex fire has grown to over 170-thousand acres, surpassing last year's record breaking Las Conchas fire that caused the evacuation of the city of Los Alamos and threatened the nation's nuclear weapons labs there.
This fire has destroyed 20 structures but is burning away from more populated areas. Over 1200 fire-fighters are battling the blaze and fire information officer Jerry Perry says it is still growing.
"Prior to 2000 you wouldn't expect to have this magnitude of a fire, ah, I'm hoping it's not a new norm," Perry said.
The fire is burning in rugged terrain near the New Mexico/Arizona border.