Huppenthal Requests More Money from Legislature as Arizona Schools Improve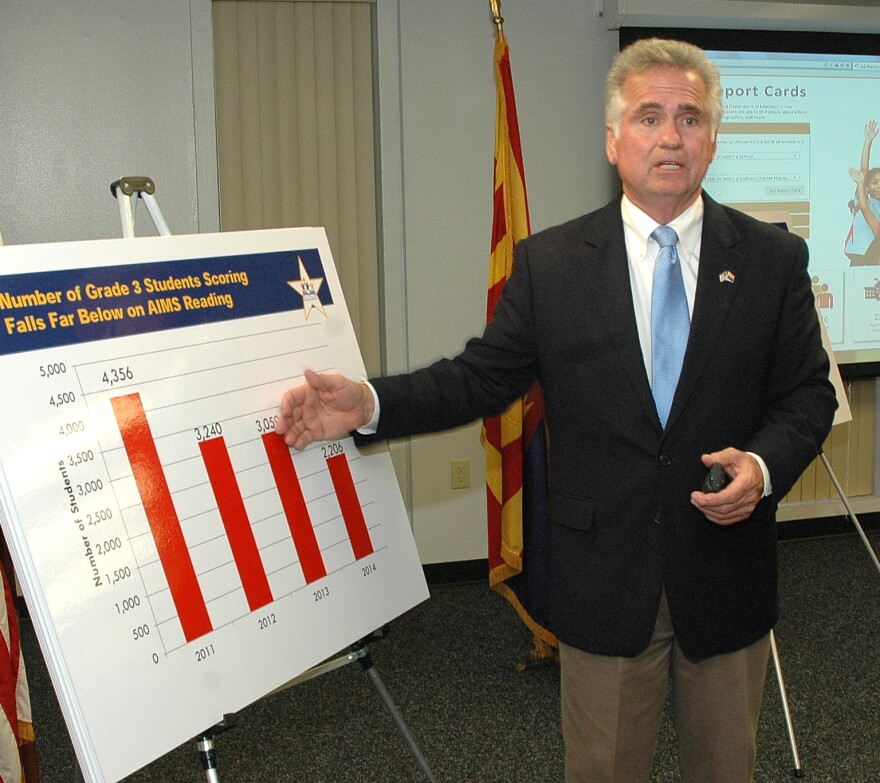 The state's top education official said this afternoon lawmakers should provide schools with more money — or at least settle a lawsuit over what they are owed. Arizona Public Radio's Howard Fischer explains.
John Huppenthal boasted that 20 percent of all schools improved academically last year and 63 percent maintained their ratings. He said that came despite stresses on schools — including four years where lawmakers didn't increase state aid to match inflation. Huppenthal said there is now proof that rigorous academic standards and competition for students means schools can do better. And, he said it's time for lawmakers to take notice.
"The message we are taking forward is that an investment, another dollar in education, unlike many other states, another dollar in education, we're going to give you $10 worth of value. That's our message we're bringing out there," Huppenthal said.
The question of money was underlined by Lindsey Popa, a teacher in the Ash Fork school district rated top in the state. She noted the schools got grants after being a D-rated district four years ago.
"And it gave teachers the tools we needed to be as effective as possible. And we had, before that, we had really good teachers. But it just took us up to that whole next level," Popa said.
Huppenthal's comments come as the state continues to fight a court order to repay schools what they didn't get over those four years — or at least reset base funding to where it should have been had legislators complied with the law.